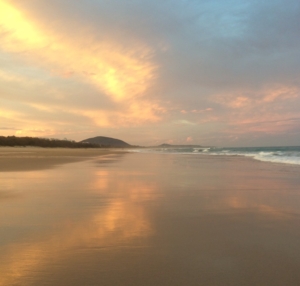 FROM THE CREATOR:
OUR INSPIRATION 
Feisty Ferdy arose from the need to make safe, nurturing skincare for my sister, Shazz. My little sister is an adventurer, lover of nature and a gardening fanatic.
Shazz suffers from eczema and dermatitis. All my life, I have watched her suffer constant misery from hives, severe itchiness, disfiguring rashes, and painful, cracked, raw skin.
Shazz is allergic to many of the chemicals found in conventional skincare. She is also anaphylactic to nuts; unfortunately, nut oil is used extensively in natural and organic skincare.
My sister is Feisty Ferdy's raison d'être. She is The 'Ferdy'. Because of Shazz, I want everyone to be able to access safe, organic, nut-free skincare.
All Feisty Ferdy skincare products are FREE FROM NUTS (except coconut), GLUTEN, PETROCHEMICALS and SYNTHETIC PRESERVATIVES.
OUR PLACE

I'm an outdoor girl. I was lucky to grow up in The Shire – a beautiful coastal area in Sydney. I now live on Queensland's stunning Sunshine Coast. As a surfer and hiker, with a deep and abiding love for nature, I know that my choices affect our environment and that it is up to us to protect the places we love.
Feisty Ferdy uses RECYCLABLE and BPA-FREE PACKAGING.
OUR COMMUNITY
Building relationships is fundamental to a community's well-being. As producers and consumers, recognizing our interconnectedness reduces the hidden costs to the planet.
Feisty Ferdy gratefully supports  LOCAL farmers and businesses.
OUR PLANET  
I believe that whatever we do to the planet, we do to ourselves. So, it makes sense to treat our home, and the planet we share, with as much love and respect as we would give ourselves.
Feisty Ferdy products are TESTED ON FRIENDS AND FAMILY, NOT ANIMALS. Our products are PALM OIL-FREE and made with CERTIFIED ORGANIC INGREDIENTS. They are HANDCRAFTED with love.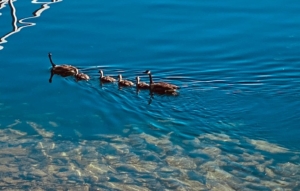 VANCOUVER ISLAND 
Feisty Ferdy is now produced in small batches on beautiful Vancouver Island! We aim to provide NOURISHING, healthy organic skincare to anyone who is focused on skin health.
(See STOCKISTS for where to find us!)